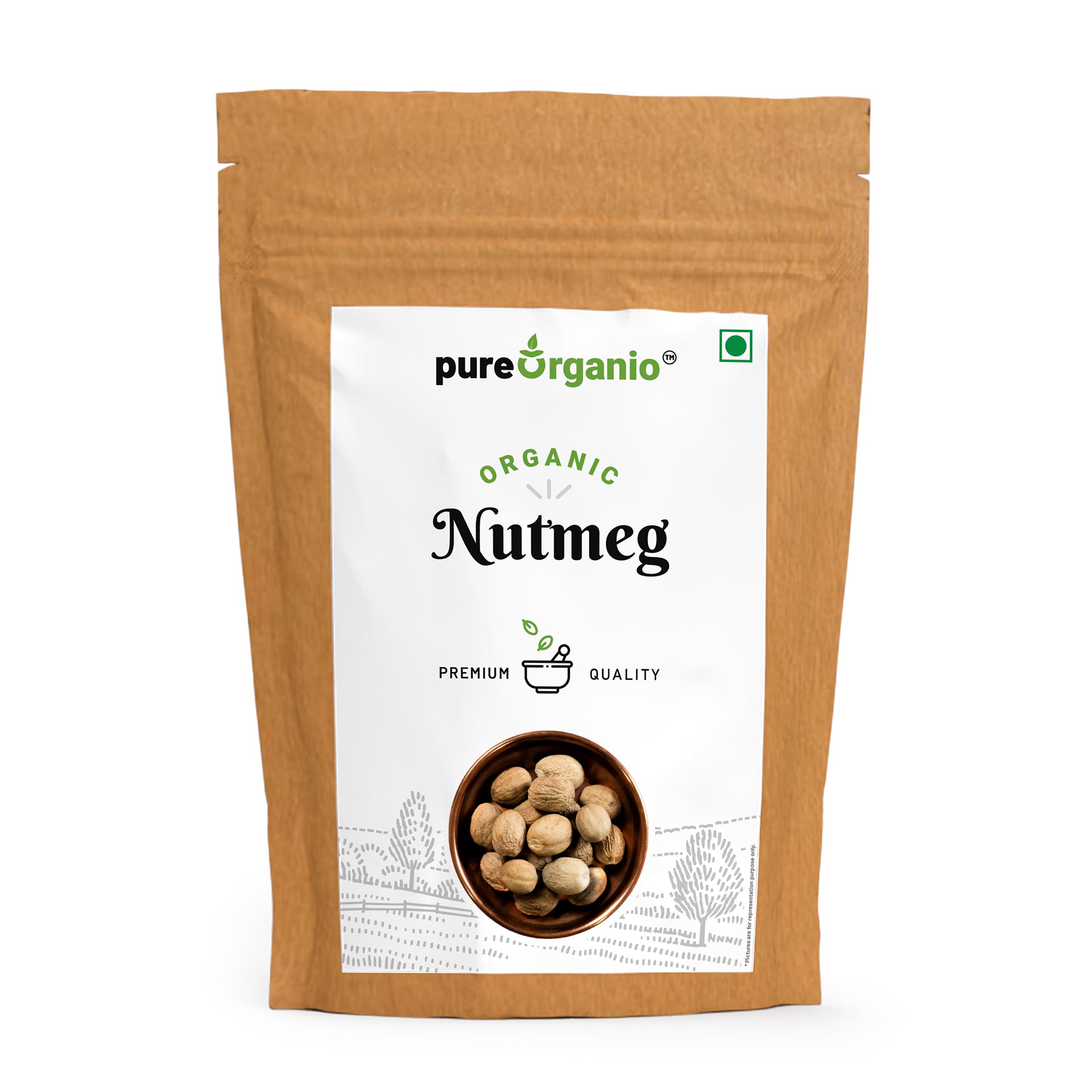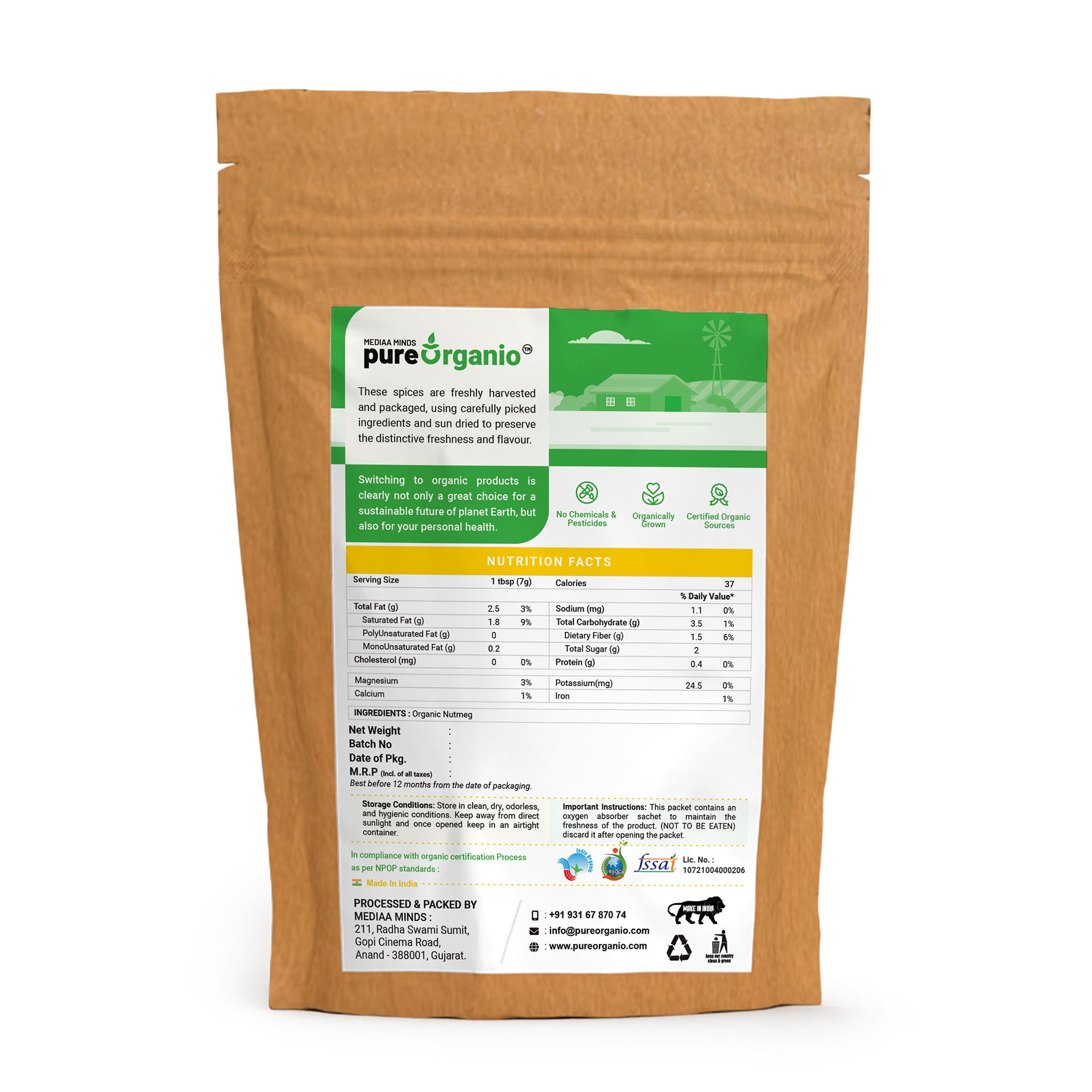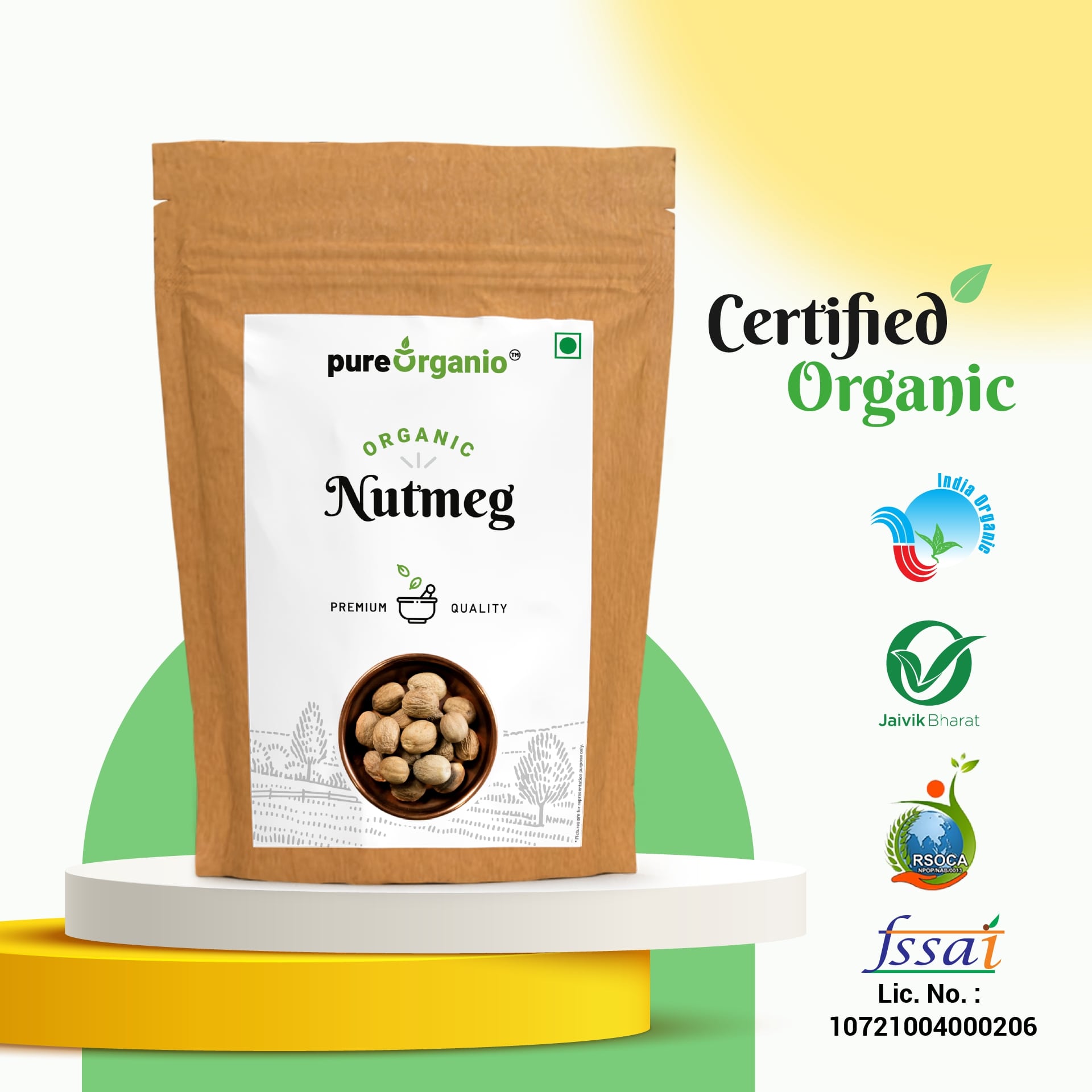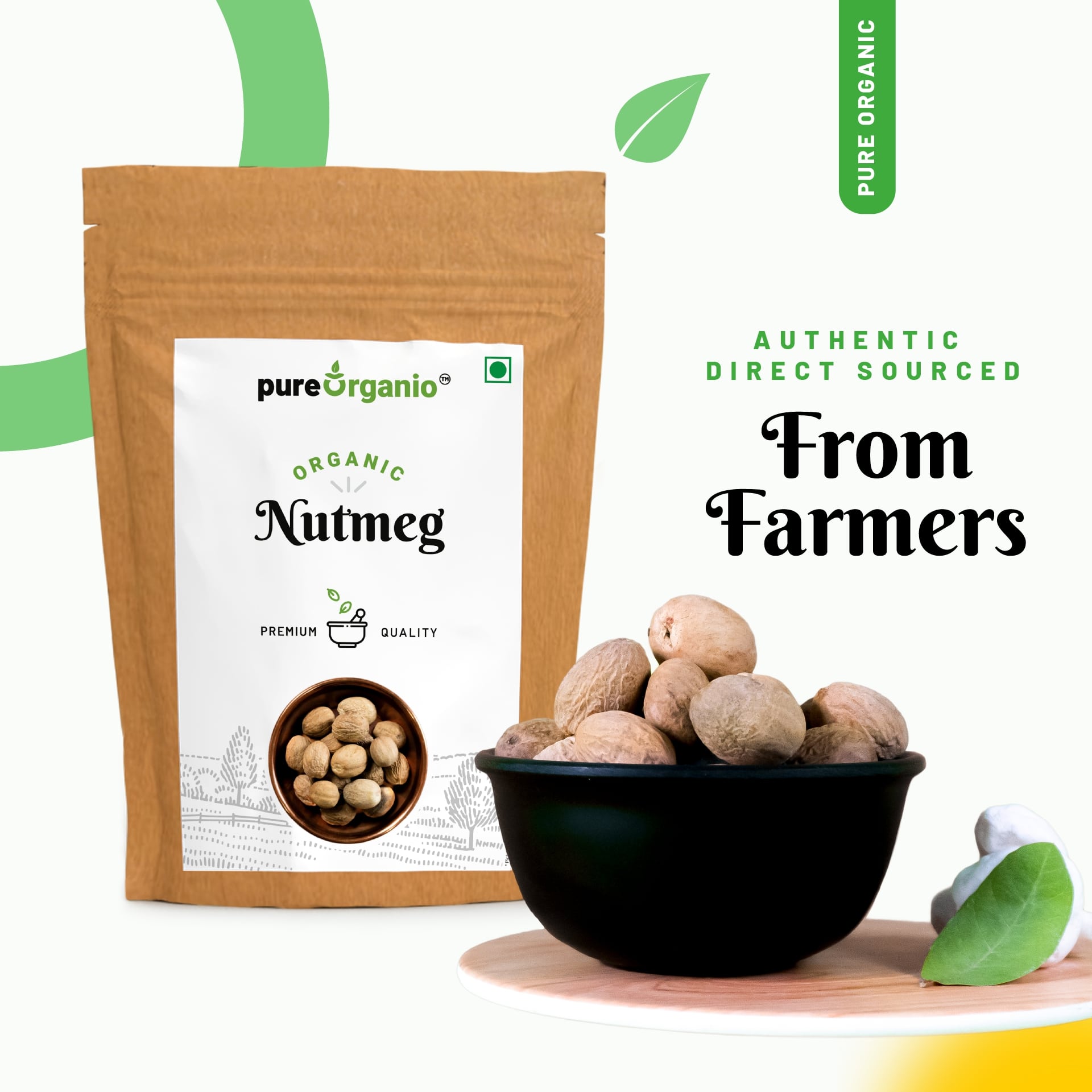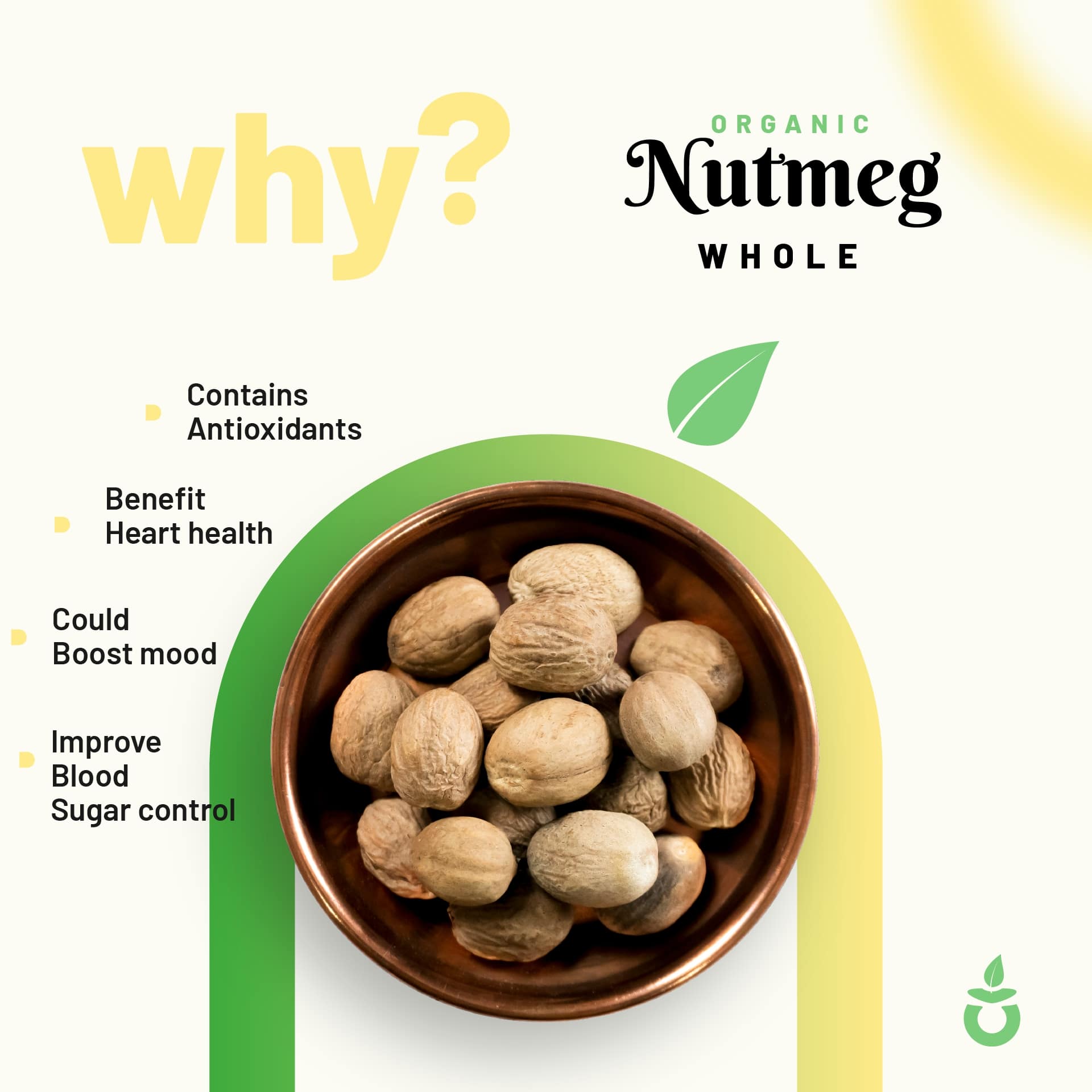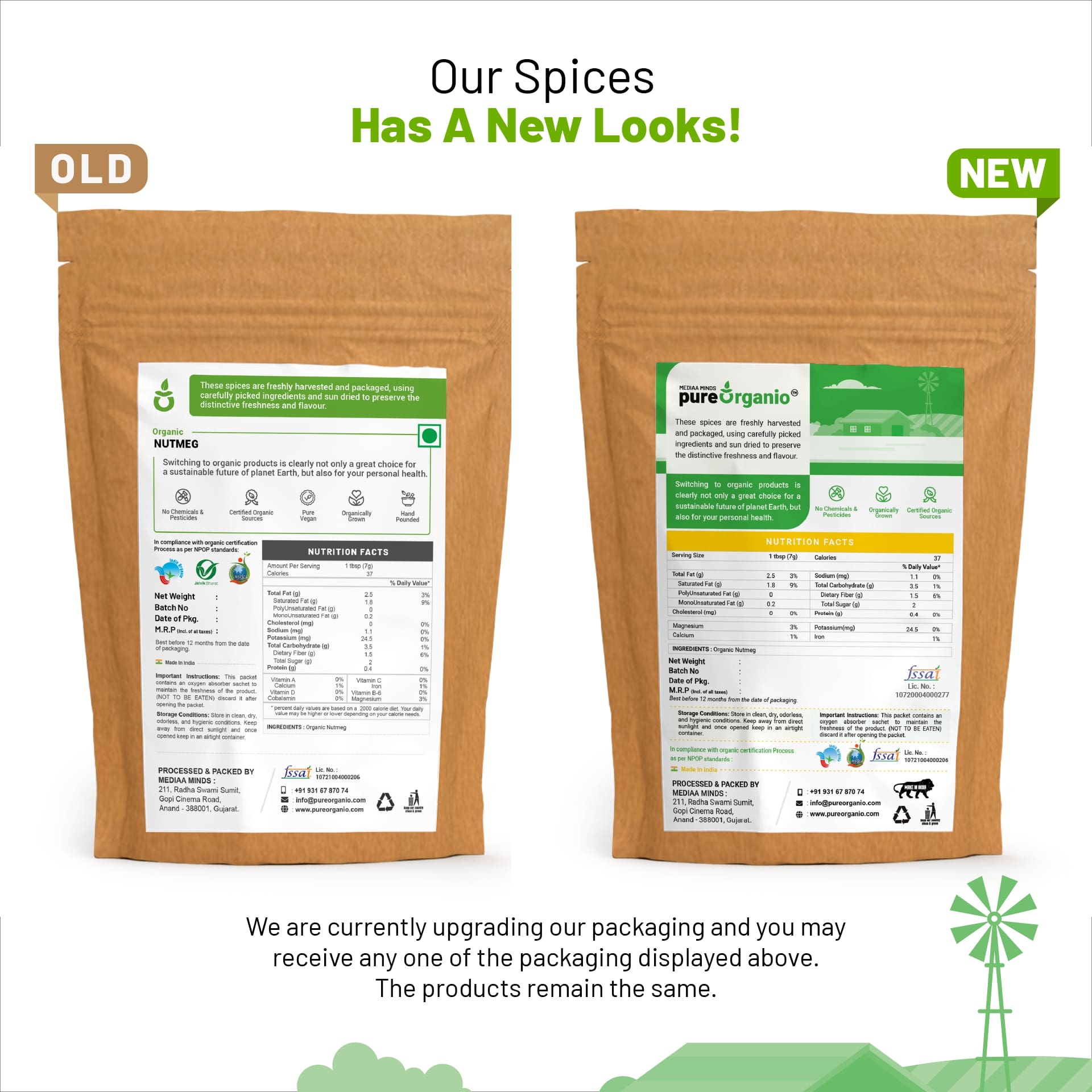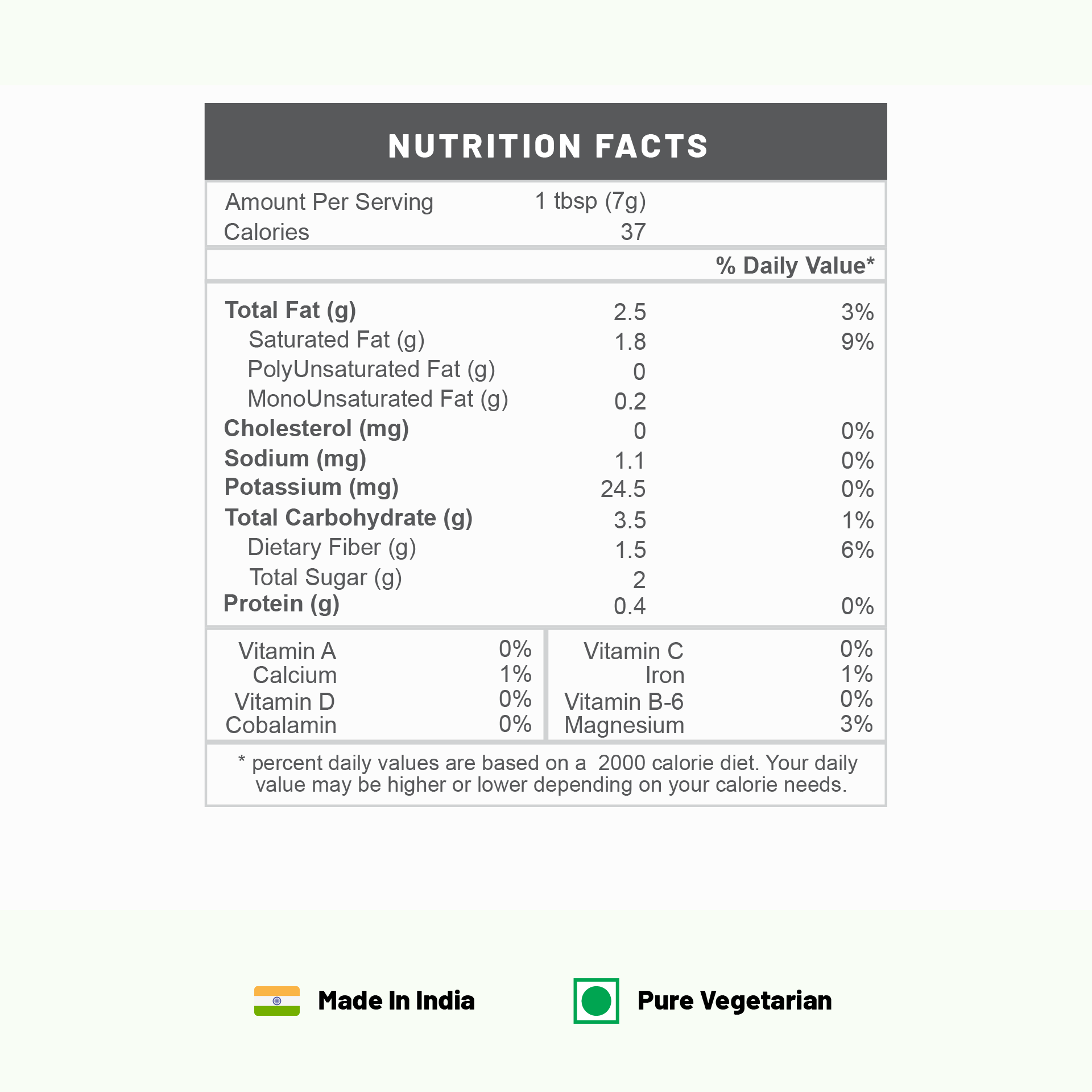 Pureorganio Organic Nutmeg - Jaiphal
Sale price
Rs. 330.00
Regular price
Rs. 363.00
Tax included.
Product description
Shipping & Return
Product reviews
Pureorganio's Organic Nutmeg is also known as Jaiphal has no chemical, no pesticides, vegan and also made with a traditional hand pounding method. It is certified by Indian organic, USDA Organic, Jaivik Bharat and EU.
Organic Nutmeg

Organic nutmeg comes from a plant scientifically called Myristica fragrans. The process involves the plant growing into a tree (about 10-20 meters tall), bearing fruits in which seeds are then ground and commonly referred to as nutmeg. Another spice called mace also comes from the same tree. 

Organic nutmeg's relevance can be dated centuries back where countries fought battles, traveled thousands of miles just to savor on the mythical, fragrant-filled (sometimes used as incense) grounded nuts, which at first was native to only the Banda Islands in Indonesia. Perhaps one of the most exciting exchanges was between the Netherlands and Britain in which the former had to give up Manhattan Island to the latter in exchange for some nutmeg islands.

Today, the spice is very much well known and famous worldwide, bearing different names from country to country. Organic nutmeg may also be called noix de muscade in French, jouzeatib in Arabic, nuezmoscada in Spanish, muskat in German, muskatniyorekh in Russian, jaiphal in Hindi, nozmoscado in Portuguese, and natumegu in Japanese. Generally, within European languages, it translates to "Indian nut" based on its origin. Organic nutmeg alongside cinnamon is an essential part of any mixed spice.

Organic nutmeg has a unique aromatic fragrance and a warm, slightly sweet taste, which makes it highly sought out. The organic nutmeg powder has a range of uses and benefits in several different domains, although it is primarily used as a spice in cooking.


Cooking with nutmeg

Commonly, we often use nutmeg as a garnish for eggnog. Nutmeg, alongside other spices of the same flavor such as cinnamon and cloves, make a delicious baking recipes. You can use organic nutmeg powder in puddings, fruit-pies, or cakes. It often provides a specific unique flavor and extra pleasant taste.  It also tastes great on French toast, and it complements the regular syrup dish to dip the toast in very perfectly.

Nutmeg proves to be a nice blend with sweet potatoes, butternut squash, and pumpkins. In most countries like South Africa, there is a popular dish where butternut squash is covered in nutmeg and cinnamon before grilled using foil paper wrappings. Nutmeg blends so perfectly with other spices like cinnamon, coriander, ginger, vanilla, thyme, onion, black pepper, cloves, cumin, etc., which makes it a prevalent and everyday use food spice.


Health benefits

Most people add this spice to their food as it helps in easing digestion, and it ensures smooth digestion. It is evident as most times, the spices are laced in some deserts quite popular in India. .

Generally, nutmeg is discovered to have certain health benefits. Including the ability to relieve pain, detoxify the body, soothe digestion, boost skin health, increase immune system functions and many more.

Shipping cost is based on weight. Just add products to your cart and use the Shipping Calculator to see the shipping price.
We want you to be 100% satisfied with your purchase. Items can be returned or exchanged within 30 days of delivery.