Sourced From
Authentic Organic Farmers
We just obtain 100% affirmed Organic items, straightforwardly from individual farmers, farmer gatherings or Farmers Producer Companies. Our Close coordination with them to guarantees moral Organic practices.
New Arrival
Green Cardamom
Cardamom is a healthy, aromatic seed that belongs to the ginger family. The Egyptians originally used it as a tooth cleaner, and it was also used as a perfume by the Greeks and Romans. However, it is native to the south of India. Nowadays, it also grows in other parts of Asia, Central America, and East Africa.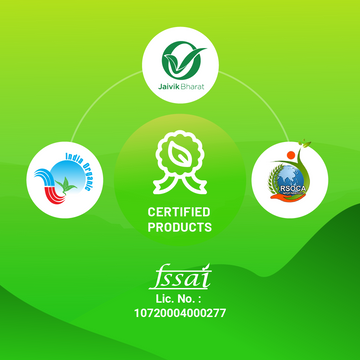 We Are
Certified Brand
There is organic certification that helps producers of organic food get certified through internationally accredited certification institutions such as Control Union, Onecert, IMO, Indocert, and others.
Very happy with PureOrganio
Post Covid19/Corona I have been looking for a proper online seller of organic products and finally I have found the right one. Very happy with PureOrganio.com. I ordered a bunch of products from them, from organic tea to organic ginger, very much satisfied with what I got. High quality, 100% organic, and quick delivery despite the lockdown. Highly recommended.
Nice experience with your products
Nice experience with your products. It was a really nice experience with your products .I did not think i would go for organic but your products seemed very attractive and the packaging was too appealing and so the flavour . I would love to recommend to all of my friends . Thank you for your service and thoughtfully crafter delivery . Loveddd it !!!